Quirónsalud, person-to-person health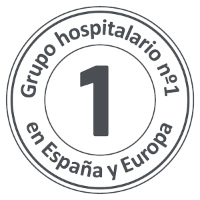 Quiron_grupo_hospitalario
You can count on more than 100 hospitals, institutes and medical centres throughout Spain, so you'll always find us nearby.
More than 35,000 professionals devoted to your health.
Our commitment to medical innovation, cutting-edge technology and research allows us to offer you the most advanced treatments.
All the medical-surgical specialities, an expert and personalised care.
And the confidence in being able to count on the leading hospital group in Spain and the third at the European level.
For any medical need other than health monitoring (medical examinations), contact us on 901 500 501