VAPEL: Psychological-physical aptitude validator tool for the workplace
The main purpose of the project is to research and develop a system to assess the psychophysical aptitudes of the workers, which will allow these aptitudes to be measured and controlled for the safe performance of a work activity. The system is being developed with virtual reality technology in 3D, through the use of optical immersion devices that will isolate the user from the environment.
Participantes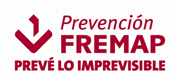 With the collaboration of Doctor Juan Antonio Cobo Plana. Dr in Medicine and Surgery, Specialist in Internal Medicine, Specialist in Legal and Forensic Medicine.
Universities, Research Centres and other collaborations:

logos participantes_12
Presupuesto:
564.779 Euros
This project has been financed by the CDTI and the Madrid FEDER Operational Programme 2007-2013

logos participantes_3