LIFE SENSSEI: Formaldehyde Sensor System for Safe Environments in Industry
The main objective of SENSSEI is to minimise the environmental and health impact derived from occupational exposure and the environmental concentration of formaldehyde in industry, through a global approach based on real-time monitoring and the implementation of new health and safety strategies. The focus for action is fixed on the exposure of formaldehyde in woodworking factories, and then to demonstrate that these results are replicable in other environments affected by the IED (Industrial Emissions Directive) and other key sectors exposed to formaldehyde such as the health sector.
Find out more at www.lifesenssei.com

For the development of this project, a consortium has been formed with FINSA, a leading company in the timber industry.

aspiroja50x50

quironprevencion
This project receives financing from LIFE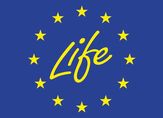 life logo eu_3